We held a Dementia Awareness Day for the third year at Brent Cross Shopping Centre during national Dementia Awareness Week. We were pleased to share our tables with Polly Frayne and Alison Hibbard from Alzheimer's Society and Mark Robinson from Age UK. We thank them for their support.
Some of our volunteers and carers attended to help with the day including our new partners, the Rotary Club of Golders Green. The Mayor of Barnet and charity patron Theresa Villiers also attended.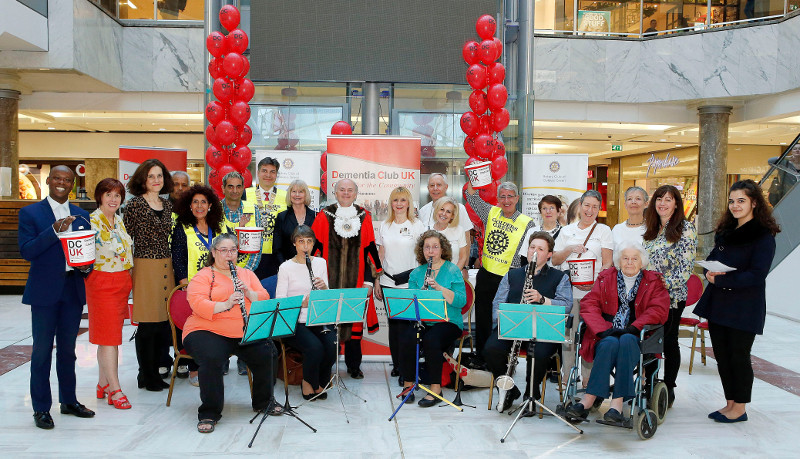 We were nicely surprised to receive a "bag of goodies" from Uday Mistry the Deputy Manager & Ahmed Pre-registration Pharmacist of Boots who support Dementia as part of their charities. They asked us to distribute the 'goodies' to members and carers at one of our sessions.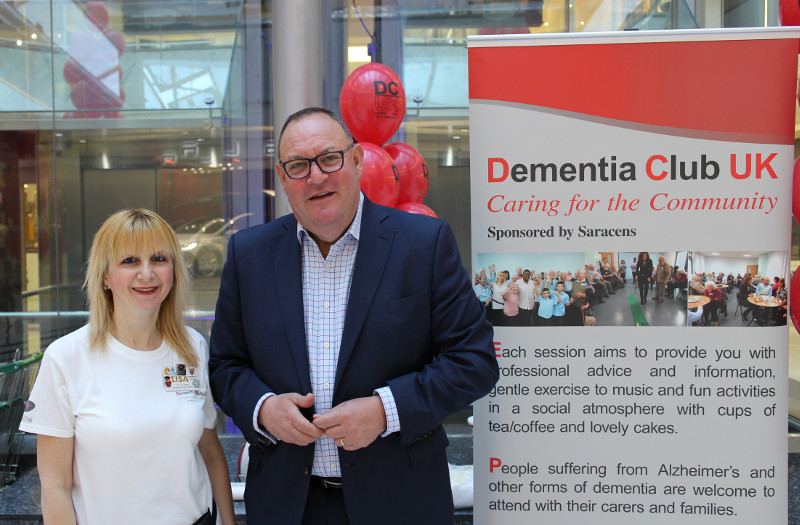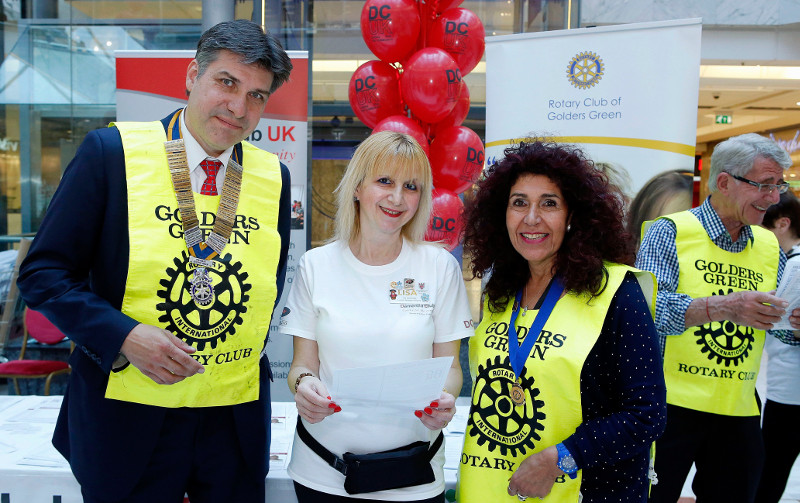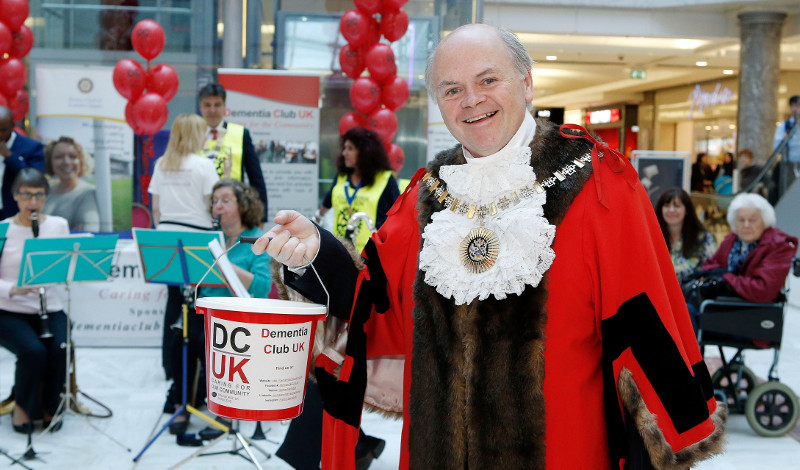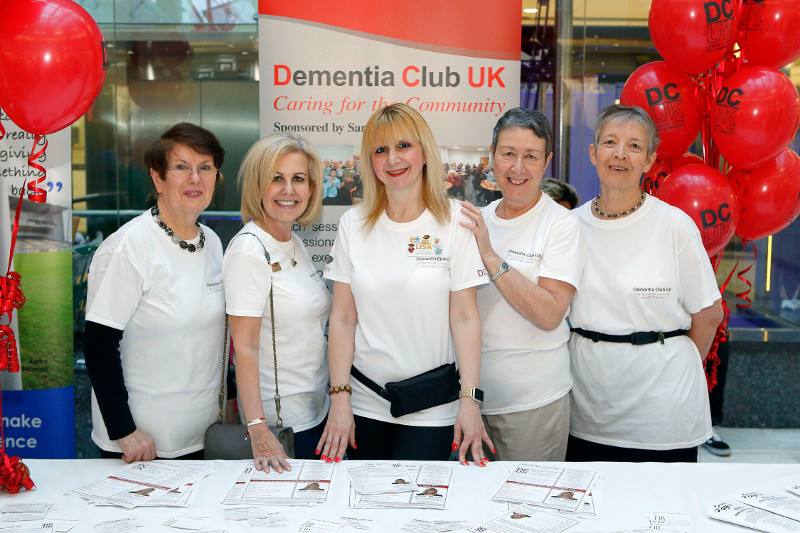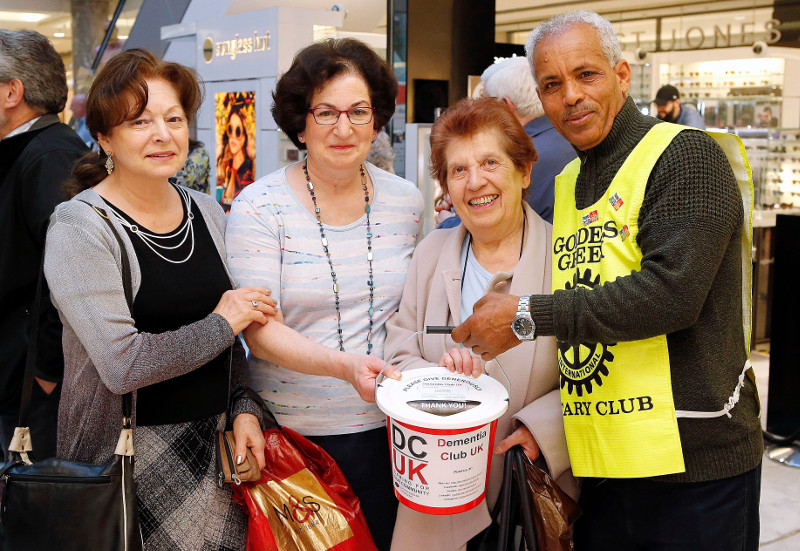 Charity founder Cllr. Lisa Rutter said: "A lot of people approached us for advice and information and some people mentioned how they have been struggling looking after someone with dementia and were relieved to know that help is available."
"Dementia is now the biggest killer and whilst there is no cure, Dementia Club UK will continue to provide respite for dementia sufferers and their carers and to give them hope."
Musicians aiding the cause included the Ionian Clarinet Quartet, part of the Ionian Clarinet Choir, they performed throughout the afternoon. We also had the the Zemel Choir, a mixed voice Jewish choir who sang twice a number of stirring songs.
The charity runs dementia cafes at five different venues across the borough and aims to expand to help more people.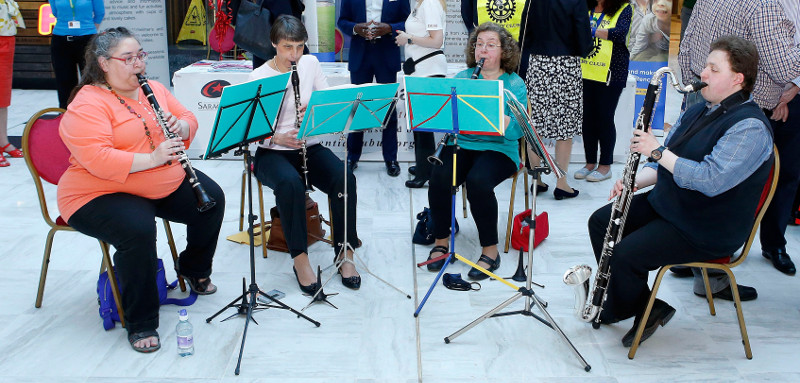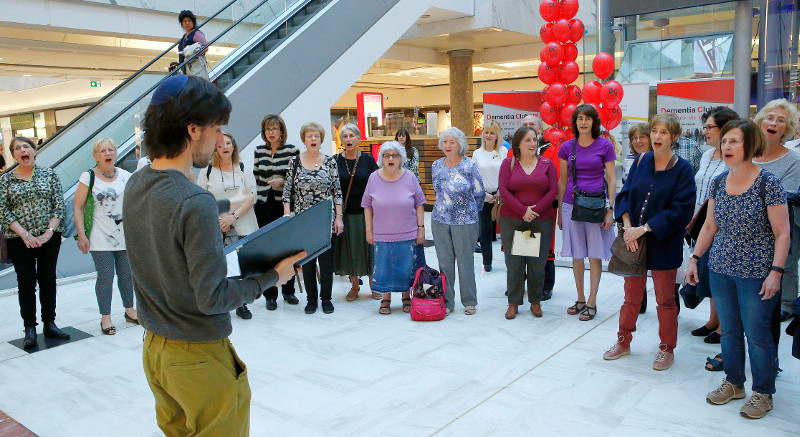 The Times Series of newspapers has written an article about the day, click on the link below:
http://www.times-series.co.uk/news/15290896.Dementia_awareness_campaign_comes_to_Brent_Cross/