COVID-19 pandemic
Since the start of the COVID-19 pandemic Dementia Club UK have had to stop our regular club sessions. We are now running - Virtual Zoom sessions 4 times a week on Mondays, Tuesday (afternoon & evening) and Wednesdays:
An email the day before the session which has the Zoom ID number and Password for joining the session
Although the session officially starts at 3pm, people can join from 2.30pm so that members can meet and have a chat
Members have 30 minutes to chat and also prepare their refreshments and also make sure they have pen and paper for the quiz later and their Bingo numbers.
At 3pm everyone is muted. Lisa welcomes everyone and gives any updates/news and other information.
On Mondays 2.30pm – 4.30pm – there is music entertainment with Ian James followed by chair exercises to music with Eon Walters and then a general knowledge quiz with Lisa.
On Tuesdays 2.30pm – 4.30pm – it's 'The Lisa and Mark Karaoke Show' this is a sing-along session. This is then followed with exercise to music with Sian Kenrick and then a quiz with Lisa.
On Tuesday Evenings at 7pm – 8pm – we have a carers zoom session. Time for carers and families to talk, share advice and ask questions.
On Wednesdays 2.30pm -4.30pm– there is music entertainment with James le Bec followed by a music quiz and then we have chair Yoga exercises with Richard Kravetz followed with a 10 minutes fun General Knowledge quiz.
Before the end of each of the above sessions, I read a few short story jokes and then I call out the Bingo numbers. (Every new member that joins will receive 6 unique Bingo numbers to use at every session. When a member gets 3 wins they will receive a small gift. A new Bingo game will then start again.)
History of Dementia Club UK
Lisa who is a qualified fitness instructor was running the very successful Alzheimer's Society Dementia Café monthly for about 2 years and as members increased she wanted to provide more sessions.
A fundraising event at Saracens Allianz Park in December 2014 resulted in the Chairman of Saracens wanting to support and provide funds for Lisa to be able to run weekly sessions. The Saracens Dementia Club was launched in April 2015 and weekly sessions started on 22nd April 2015.
Lisa has now created a registered charity called Dementia Club UK which continues to be sponsored by Saracens and sessions continue to run weekly at the Finchley Memorial Hospital and other venues have also been opened at different locations in the Borough of Barnet and Camden to help more people.
We run several dementia club sessions in various locations. Details of all the venues and session dates can be found on our programme. People with Alzheimer's and other forms of dementia are welcome to attend with their carers, friends and families and also welcome are those who have lost someone with dementia and are now lonely.
Each session aims to provide you with professional advice and information, gentle exercise to music and fun activities in a social atmosphere with cups of tea/coffee and lovely cakes.
Various speakers will attend the sessions and we also have 2 GPs who volunteer their time and attend most sessions. Our GPs take blood pressures and also answer any medical concerns.
Charity No: 1168397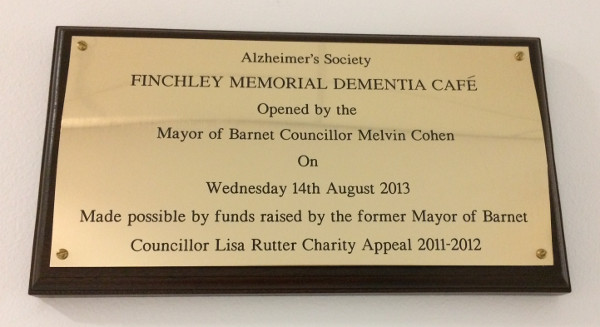 Our Mission Statement
Dementia Club UK goes above and beyond to provide help and support to those suffering with dementia and also their carers and families to put smiles on their faces and give them a better quality of life.
Our aim is to raise more awareness and stamp out the stigma associated with dementia. We will deliver professional advice and information, in a social environment where our members can relax and make friends and find a friendly ear when times are hard.
Most of all, we will provide Hope!
Our Patrons
Nigel Wray
After graduating from Bristol, worked for a few years in merchant banking, before starting own business publishing financial newsletters. Having nearly gone bust the business recovered in time to become one of the first companies to float on the then USM (now AIM) Market whereupon we effected a merger with a company called Carlton Communications, in video communications (Adam and the Ants video etc) which in turn became Carlton Television the owners of Thames Television and Central TV.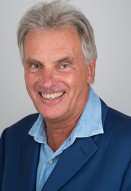 That was very well run by Michael Green so thinking that I knew something about property, which I didn't, purchased a controlling share in a small property company, Gilbert House Investments, that, given a favourable climate, went on to purchase another much larger property company and then purchased Singer & Friedlander the merchant bank where I had begun my career.

Retaining my shareholding I then moved on and this time found somebody, Nick Leslau, who was very able at property and over the next 20 years we built up a substantial property company called Burford Group which we then sold and formed Prestbury which is now essentially represented by two quoted companies on the Stock Market one called Max Property (now sold) and the other Secure Income Reit.

During that time I had the great fortune in the late 90's to bump into Domino's which without doubt is as predictable a business as I have ever come across. This went from being a relatively small company to being by my standards a very large company and only last year after 17 years did I finally exit. We have now metamorphosised into holding stakes in over 20 quoted and un-quoted companies. In every case we are very long-term investors and in most cases have been invested in the company for most of this century.

Perhaps the thing I'm most proud of however is over 20 years we have taken Saracens Rugby Club to being a respected name in this country and across much of the world, as European Champions twice over. The Saracens Foundation, our charitable arm, now connects with over 70,000 children per annum in the field of sport and education and are simply trying to help people become better people. That was also the reason we became the first professional club to set up a school, the Saracns High School, now with 340 pupils and growing..the power of sport to do good.
Rt Hon Theresa Villiers MP for Chipping Barnet.
We are honoured that Theresa Villiers, MP for Chipping Barnet has kindly agreed to be our Patron, Theresa said:
"the café is clearly having a hugely positive impact on the dementia sufferers who come along and their families. There was such a genuinely happy atmosphere and it was heart warming to know that this is possible even when people are grappling with this terrible disease."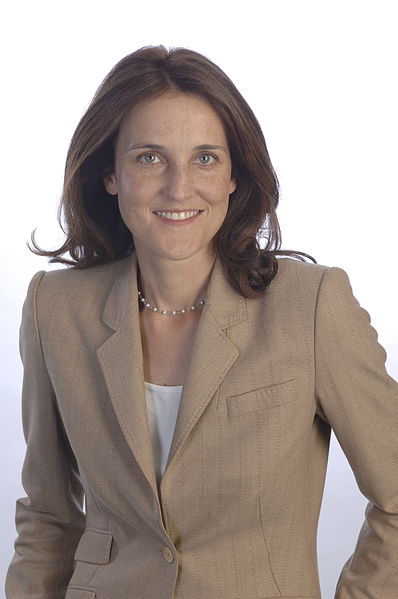 Theresa Villiers has been MP for Chipping Barnet since 2005. She lives in Arkley in her constituency and is involved in a range of local campaigns. She has served as Secretary of State for Environment, Food and Rural Affairs from 2019 to 2020, she was Minister of State for Transport from 2010 to 2012 and Secretary of State for Northern Ireland from 2012 until 2016.
Our Trustees
Cllr. Lisa Rutter
 

 

 Cllr. Lisa Rutter is a Councillor for Brunswick Park Ward in the London Borough of Barnet. She was the Mayor of the London Borough of Barnet from 2011/2012. In her Mayoral year one of her charities was the Alzheimer's Society. With the money raised Lisa founded the first Alzheimer's Society dementia café in the London Borough of Barnet which was launched in August 2013 at the Finchley Memorial Hospital.

Chairman and Founder of Dementia Club UK
Nick Rutter
 

 

 Nick is an IT Analyst working within the technology industry. He is an amateur photographer and manages our social media and advertising materials.

Trustee
Dr. Angela Parker
 

 

 Dr Parker qualified from University College and Hospital Medical School before specialising in General Practice and spending 34 years as a family doctor in North Finchley. She retired in 2015 and has been a volunteer with DCUK since 2016.

Trustee
Mark Rutter
 

 

 Mark is a retired IT Consultant.

Trustee
Valerie Chodosh
 

 

 I was born in the East End of London, I worked from 15 as a Secretary. I went on to become PA Secretary to MD in a top Fashion House where I also helped run their sales Showroom/Catwalk and then started off and ran a new, successful Fashion business. I then worked as a temporary PA/Secretary for top executives and Celebrities (including The Beatles) through an exclusive agency. I went on to own my own Antiques Shop for over 20 years. I have two married daughters and I am the proud grandmother of 15 year old twin grandsons and a 9 year old granddaughter.

Trustee
David Longstaff
 

Cllr. David Longstaff was Mayor of Barnet from 2016 to 2017. He chose Dementia Club UK as one of his charities during his mayoral year. He succeeded in raising awareness about Dementia and the work Dementia Club UK does. We are pleased that he has agreed to be a trustee.

Trustee
Our Sponsor
| | |
| --- | --- |
|         | Proud to be sponsored by Saracens |